Working together we can
achieve great things
We are fortunate at Raise to get support of all kinds from many people, teams and organisations. From councils in the heart of our community to great global leaders in media, we are humbled by the offers of community and in-kind support we receive.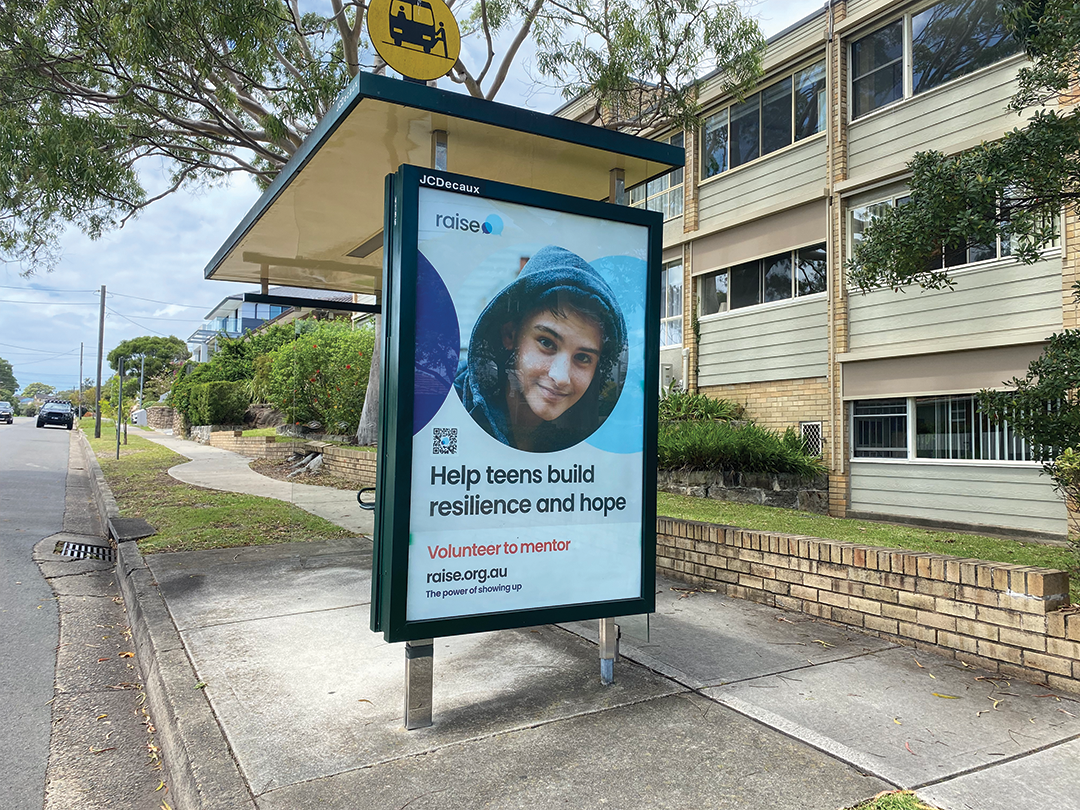 JC Decaux puts us on the pathway to purpose
Thanks to the amazing team at JC Decaux, we receive pro bono media space across their street furniture assets, such as bus shelters and phone booths. They've also helped us secure other spots in other major outdoor advertising real-estate such as large formats in train stations.  This provides incredible brand awareness for us at street level, literally in the pathway of commuters, within the heart of the community.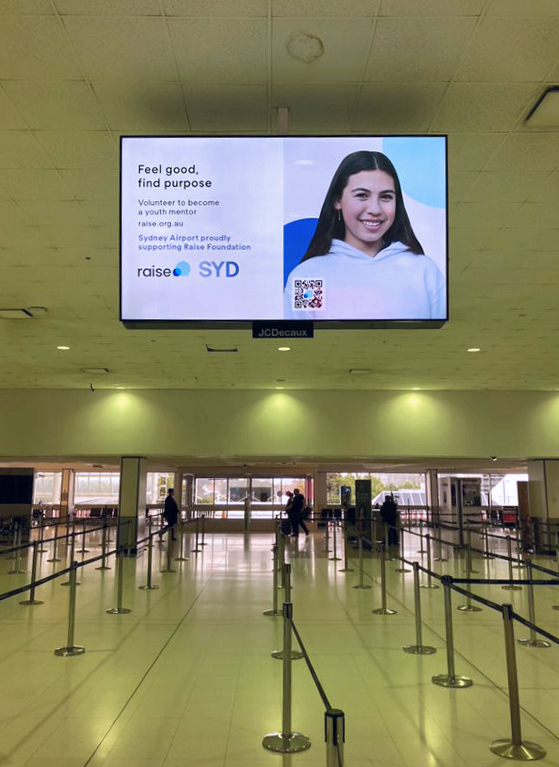 Brand awareness takes off at Sydney Airport
Sydney Airport are a long standing, cherished partner, who alongside providing funding and corporate mentors, also give us access to their advertising media assets such as digital screens across the airport.  This opportunity gives us fantastic brand exposure to a huge audience of incoming and outbound passengers.
Two partners collaborating
to promote Raise
A successful Sydney-based advertising agency, Lionize have worked with Raise pro-bono for over 3 years helping us to create content to drive brand awareness and engagement. Turning their work into TV ads, they collaborate with our long-standing partner Foxtel, who run our TV ads as part of their Community Service Announcement (CSA) Programming giving our brand access to over 4 million households in Australia.
Ways of working
with Raise
We're open to ideas! If you're looking to support a youth charity and make a difference, you've come to the right place.
Helping us spread the word is invaluable to us, from a poster in a network of stores to a banner ad on your website, creating content, opening up new channels – we want everyone to know about Raise and if you can help us do that and bring on board new schools, new mentors, new partners and new ideas for funding – our philosophy is 'there's no such thing as a bad idea'.
Time, treasure or talent to share?
We'd love to hear from you.